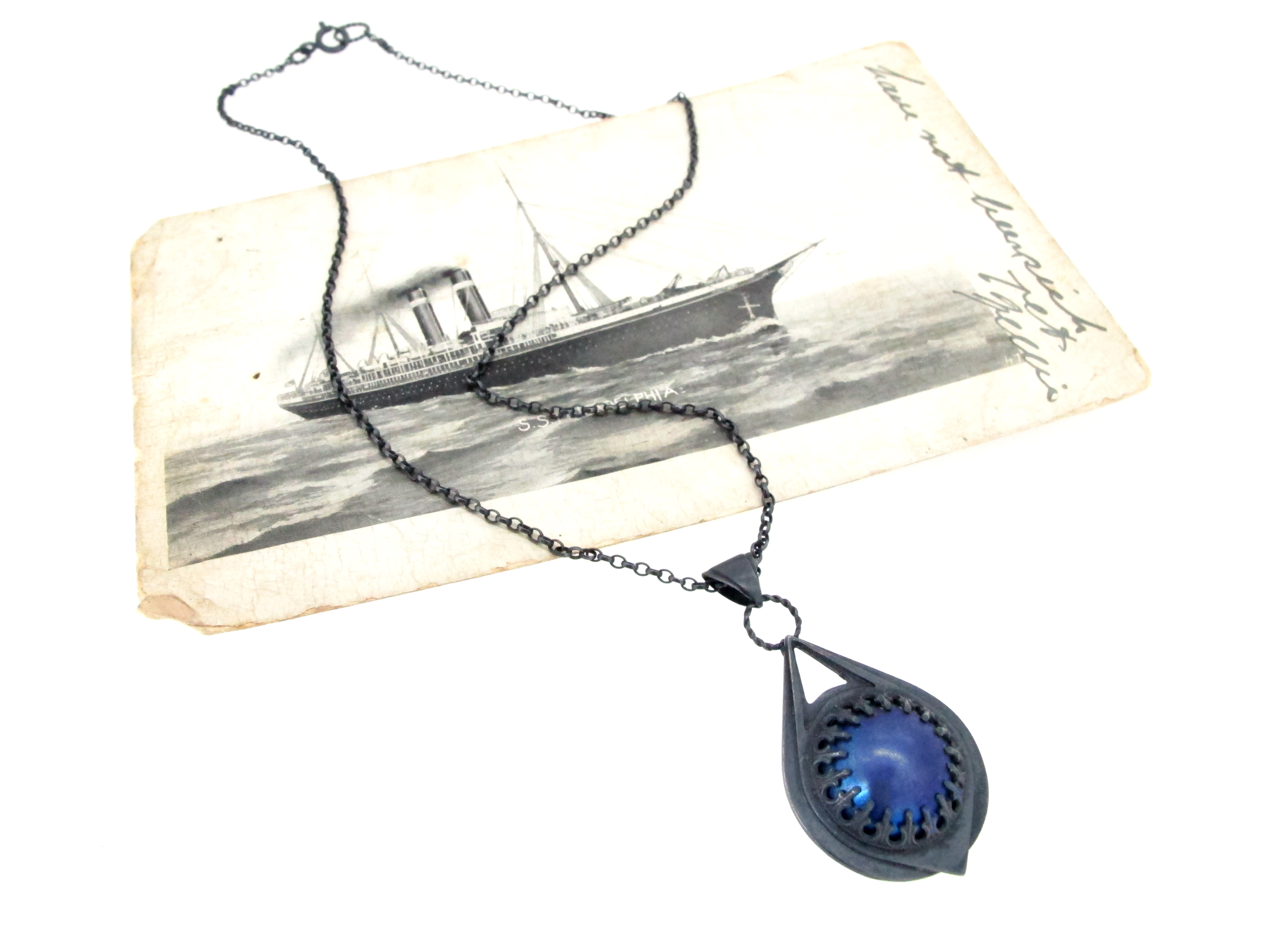 Nautilus collection
The Nautilus collection is inspired by Jules Verne's mysterious tale 20,00 Leagues Under The Sea , bringing to life the dark tale with a hint of 1920's glamour. With dark oxidised silver detail, bold Art Deco forms, nautical ropes and hidden portholes to be spied through at the rear of each piece.
The Nautilus jewels feature blue titanium domes at the centre and hidden portholes looking out into the midnight blue ocean at the back of each piece with Art Deco shapes and forms for a bit of glamour.
The Nautilus Deco pieces develop the design of the hidden porthole into bold graphic Art Deco rings, earrings and bangles.
The Spyglass jewels feature shimming blue moonstones though which the wearer can spy though the "Spyglass" hidden at the back of each piece with nautical ropes and the swish of long drop chains.
If you wish to purchase any of the jewellery in the collection not listed in the shop please Contact Sian