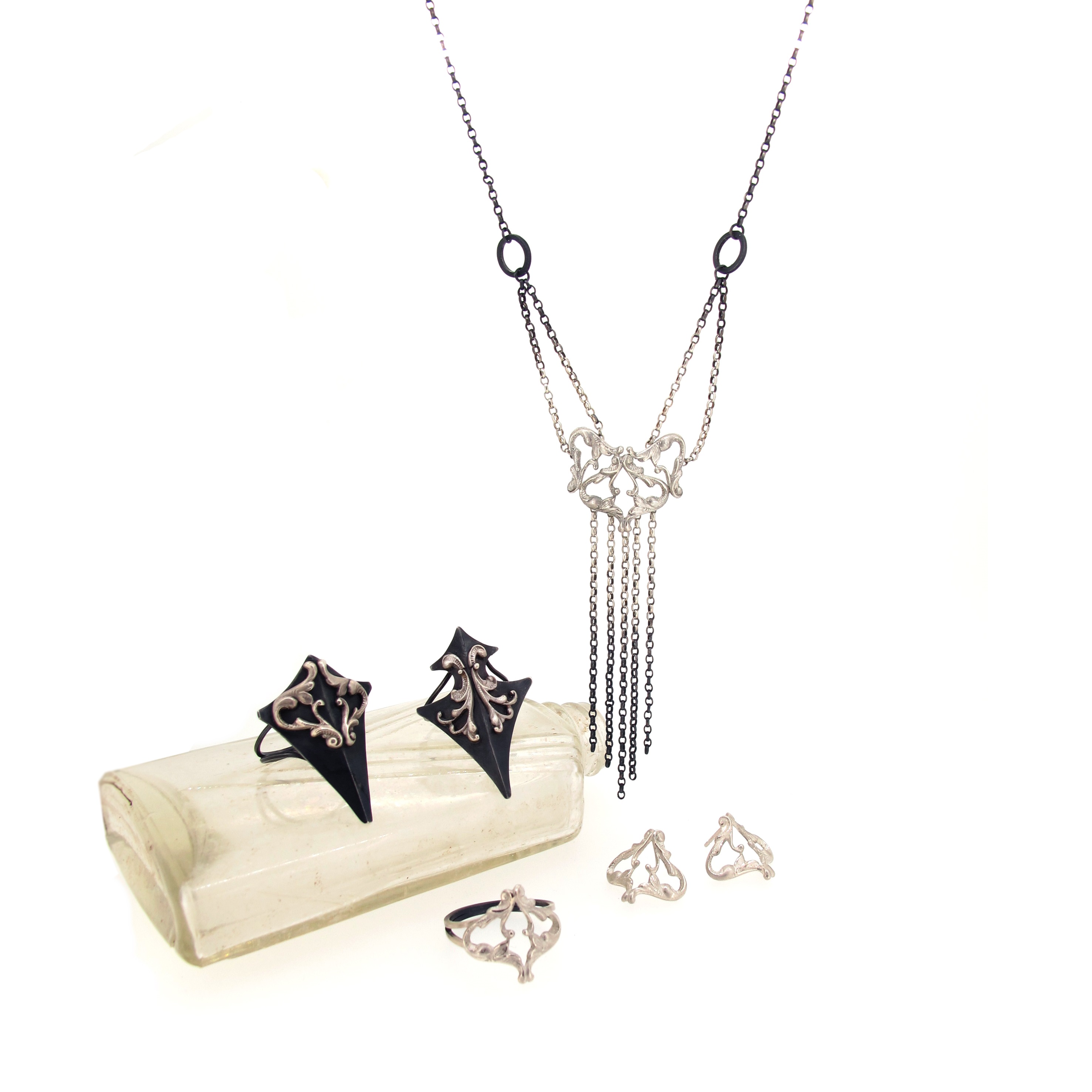 Tristan & Iseult Collection
Inspired by the tragic 12th century love story of the adulterous affair between the Cornish knight Tristan and the Irish princess Iseult. Falling prey to a wicked love potion Tristan & Iseult are compelled in to a love triangle with king Mark, betraying his trust and faith. The first Romeo & Juliet their love story is retold throughout the ages. The collection is coupled with Tristan & Iseult represented by their own jewels, The jewels encompass the the mood of the lovers tale.
Tristan's knights armour & shield become a bold edgy jewels with armour like rings and earrings, complementing these is Tristan's Cornish knights of the round table company ring. The Tristan's jewels feature black oxidised silver with highlighted silver detail, strong masculine forms contrast with fine detail influenced by the Victorian art created around the legend. Strong masculine forms contrast with silver detail highlighted against the blackened silver shield and armour.
Iseult's jewels have romantic shinning detail inspired by Victorian artwork created around the legend and striking faded oxidisation in a beautiful gradient effect. Layers of ombre oxidised chains add a harder edge to these romantic jewels, the dramatic drop earrings swish with the long chains and the Iseult crest necklace's layers create a stunning evening look.
If you wish to purchase any of the jewellery in the collection not listed in the shop please Contact Sian


Collections catalogue available for download
HERE