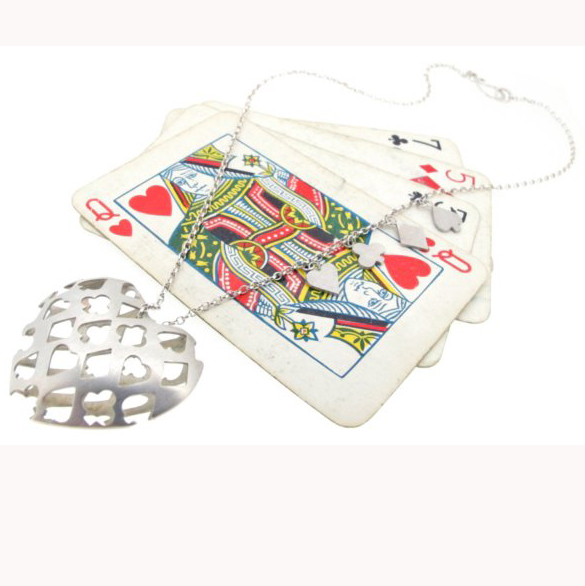 Wonderland Collection
The Wonderland collections suit of detailed jewels take inspiration from Sian's favourite book, Alice in Wonderland and its original illustrations by John Tennel.
A treasured story adored by many, the wondrous moments of Alice's adventure are recreated into set of silver heart necklaces and further jewels. Starting with Alice's tumble down the rabbit hole depicted in a swirling heart and her spying though a tiny door with a Victorian keyhole, playing homage to the Queen of Hearts with a repeated playing card suit pattern heart and finishing with the queen of hearts royal crest topped with a regal garnet.
The hearts are complemented by "Painting the roses red" jewels with vibrant red enamel and delightfully dainty Wonderland Key earrings & rings.
A elegant collection with a hint of whimsy made to be treasured forever. Maybe they would even be something Alice takes as a souvenir of Wonderland.
If you wish to purchase any of the jewellery in the collection not listed in the shop please Contact Sian


Collections catalogue available for download HERE