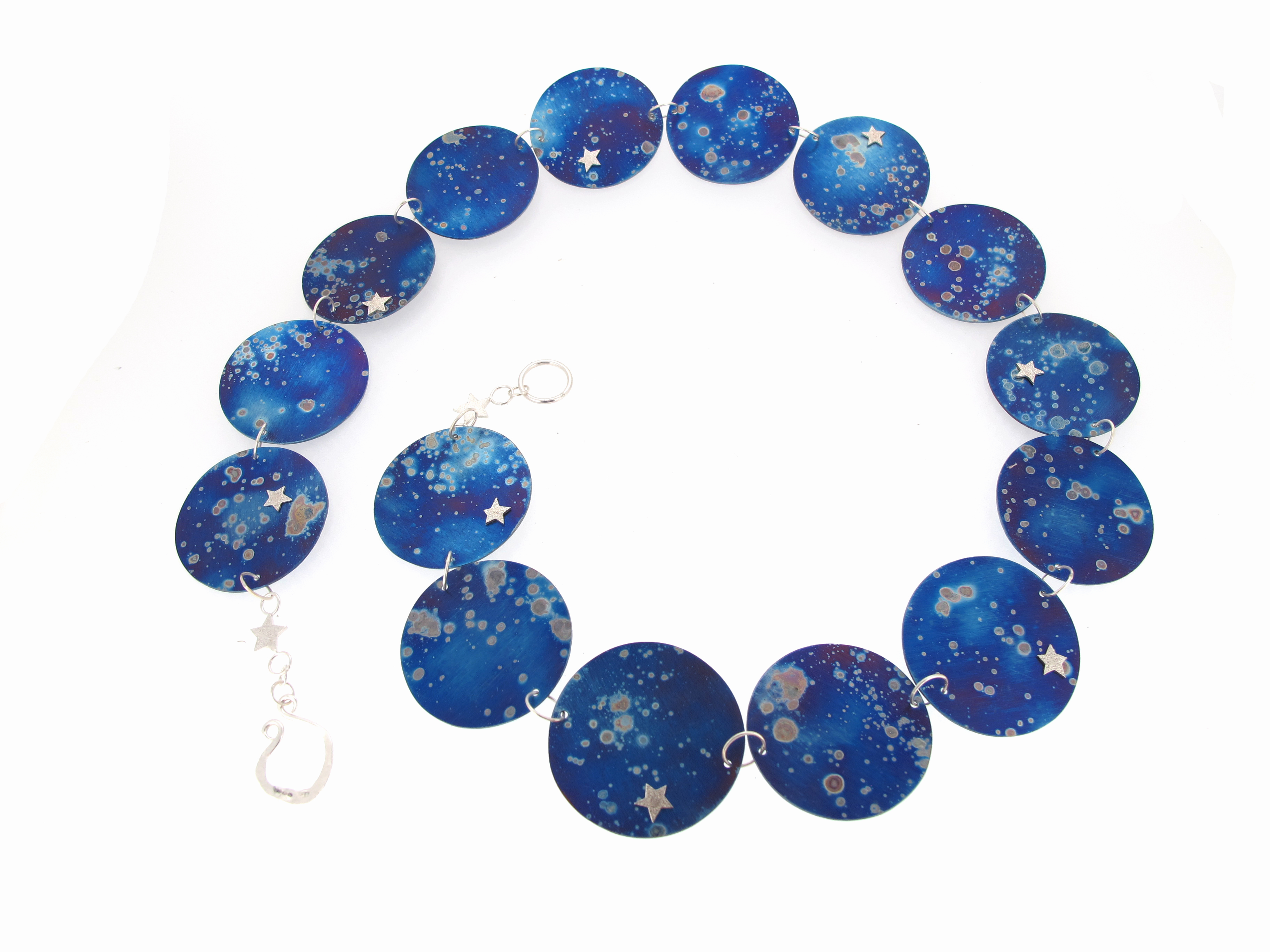 Stella Nova Collection
Influenced by classic 1950s & 1960s science fiction Stella Nova brings retro glamour and tales of the extraordinary to life. Exciting tales of hope, far off galaxy's, new planets and voyages through the vastness of space from the era of classic pulp sci-fi are captured in this unique jewellery collection.
The golden age of science fiction is brought to life with titanium galaxy's which swirl and shine in rich blue and purple tones. Far off asteroid belts, super nova's and gas clouds that float in the depths of space are captured in miniature titanium galaxy's highlighted by shining silver stars.
Each titanium galaxy is an individual. The cosmic galaxy effect is created by hand for each piece, this means each titanium galaxy will be completely unique. No 2 are ever the same!
If you wish to purchase any of the jewellery in the collection not listed in the shop please Contact Sian
Collections catalogue available for download HERE